Introduction: The rise of remote work has revolutionized the job market, providing individuals with the opportunity to work from anywhere, including the comfort of their own homes. With the advancement of technology, remote job opportunities have grown exponentially, offering professionals greater flexibility and work-life balance. In this article, we will explore various strategies and resources to help you find remote jobs in the United States, allowing you to tap into this thriving job market.
Understanding the Remote Job Market:
Before diving into the world of remote job hunting, it's important to understand the current state of the remote job market. Research industry trends and identify sectors that embrace remote work, such as technology, marketing, customer support, writing, design, and consulting. Assessing the demand for remote positions within your field of expertise will help you target the right opportunities.
Top remote hiring companies in the US
| Company | Entry-Level Salary Range (USD) | Website |
| --- | --- | --- |
| Amazon | $40,000 – $60,000 | Amazon Careers |
| Google | $60,000 – $80,000 | Google Careers |
| Microsoft | $50,000 – $70,000 | Microsoft Careers |
| Facebook | $60,000 – $80,000 | Facebook Careers |
| Apple | $50,000 – $70,000 | Apple Jobs |
| Salesforce | $50,000 – $70,000 | Salesforce Careers |
| IBM | $45,000 – $65,000 | IBM Careers |
| Cisco | $45,000 – $65,000 | Cisco Careers |
| Dell Technologies | $45,000 – $65,000 | Dell Technologies Careers |
| Oracle | $45,000 – $65,000 | Oracle Careers |
| Adobe | $50,000 – $70,000 | Adobe Careers |
| Intel | $45,000 – $65,000 | Intel Careers |
| VMware | $50,000 – $70,000 | VMware Careers |
| Twitter | $50,000 – $70,000 | Twitter Careers |
| Uber | $45,000 – $65,000 | Uber Careers |
| Airbnb | $50,000 – $70,000 | Airbnb Careers |
| Lyft | $45,000 – $65,000 | Lyft Careers |
| Slack | $50,000 – $70,000 | Slack Careers |
| Zoom | $50,000 – $70,000 | Zoom Careers |
| GitHub | $45,000 – $65,000 | GitHub Careers |
Identify Your Remote Job Preferences:
Determining your preferred remote job setup is crucial to finding the right fit. Decide whether you are interested in full-time remote positions, part-time gigs, or freelance work. Consider your preferred working hours, communication methods, and desired level of collaboration. Knowing your preferences will help you narrow down your job search and focus on positions that align with your needs.
Enhancing Your Skills and Qualifications:
To stand out in the competitive remote job market, it's essential to enhance your skills and qualifications. Assess your current skill set and identify areas for improvement. Invest in online courses, certifications, or training programs to upgrade your expertise. Developing skills such as project management, communication, and remote collaboration tools will make you more marketable to remote employers.
Networking and Building Connections:
Networking plays a crucial role in finding remote job opportunities. Leverage your existing professional network by reaching out to colleagues, mentors, and former employers. Attend virtual industry events, webinars, and conferences to connect with professionals in your field. Engage in online communities and social media groups related to remote work and your industry. Building meaningful connections can lead to job referrals and hidden remote job opportunities.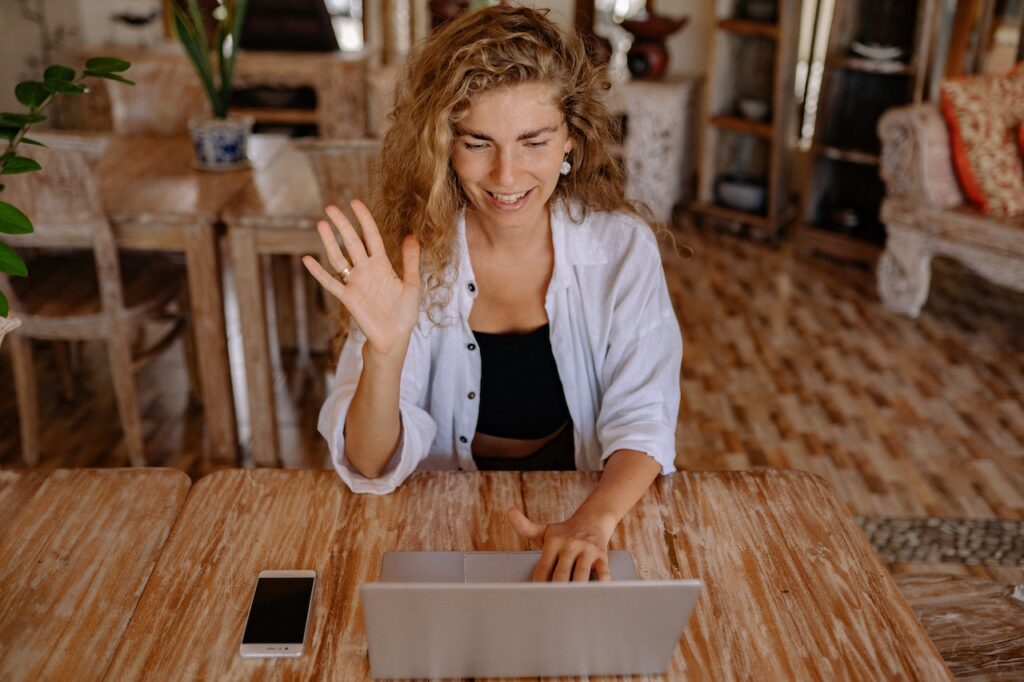 Utilizing Online Job Boards and Platforms:
Online job boards and platforms are valuable resources for finding remote jobs. Websites like Remote.co, FlexJobs, and We Work Remotely specialize in listing remote positions. Use advanced search filters to narrow down your job preferences, including location, industry, and job type. Set up job alerts to receive notifications when new remote job opportunities arise.
Remote-Focused Websites and Communities:
In addition to traditional job boards, explore remote-focused websites and communities. Websites like Remote OK, Working Nomads, and Nomad List provide curated lists of remote job opportunities from various industries. Online communities like Reddit's r/remotejobs and LinkedIn groups dedicated to remote work offer platforms for networking, job postings, and discussions.
Engaging with Freelancing Platforms:
Freelancing platforms such as Upwork, Freelancer, and Fiverr are excellent avenues for remote work. Create a compelling profile highlighting your skills and experience. Bid on relevant remote projects and showcase your expertise through a portfolio or samples of your work. As you build a reputation and positive reviews, you'll attract more remote job opportunities.
Working with Remote Job Agencies:
Remote job agencies specialize in connecting professionals with remote job opportunities. Research and register with reputable remote job agencies like Remote Staff, Virtual Vocations, and Toptal. These agencies often have established relationships with remote-friendly companies and can match you with suitable remote positions based on your skills and preferences.
Tapping into Social Media Platforms:
Social media platforms, particularly LinkedIn, can be powerful tools for finding remote jobs. Optimize your LinkedIn profile, highlighting your remote work experience and skills. Follow companies that offer remote positions and engage with their content. Utilize hashtags such as #remotework, #digitalnomad, and #remoteteam when searching for and sharing remote job opportunities.
| Hashtag | Description |
| --- | --- |
| #RemoteWork | General hashtag for remote work-related posts |
| #WorkFromHome | Focuses on working from home arrangements |
| #DigitalNomad | For those who work remotely while traveling |
| #RemoteJob | Specifically for job listings and opportunities in remote work |
| #RemoteLife | Highlights the lifestyle and experiences of remote workers |
| #LocationIndependent | Emphasizes the ability to work from anywhere |
| #WorkAnywhere | Indicates the flexibility of remote work |
| #VirtualOffice | Pertains to the virtual workspace and collaboration tools |
| #RemoteTeam | Relates to building and managing remote teams |
| #WorkLifeBalance | Explores the balance between work and personal life in remote work |
| #RemoteProductivity | Tips and strategies for staying productive while working remotely |
| #RemoteCollaboration | Focuses on effective collaboration in remote work setups |
| #DigitalWorkspace | Discusses digital tools and platforms for remote work |
| #RemoteCareer | Insights and discussions about building a successful remote career |
| #FutureOfWork | Considers the evolving nature of work and the rise of remote jobs |
Fine-Tuning Your Application Process:
When applying for remote jobs, tailor your application materials to showcase your remote work suitability. Emphasize your ability to work independently, manage time effectively, and communicate efficiently in a remote environment. Customize your resume and cover letter for each remote job application, highlighting relevant remote work experience and remote-friendly skills.
*Also, consider brushing up on interview techniques. We have put together a checklist of what to do during a remote interview.
Conclusion:
Finding remote jobs in the US requires a proactive approach and a comprehensive understanding of the remote job market. By identifying your preferences, enhancing your skills, leveraging networks, and utilizing various online resources, you can tap into the vast opportunities offered by remote work. Remember to maintain work-life balance and stay motivated as you embark on your remote job search journey. Good luck!