Working from home is not going anywhere anytime soon. And a lot of companies are picking up on the fact that many people simply prefer to work from home. This applies to full-time work but also more sporadic part-time work. We're going to go through the top 10 immediate hire work from home jobs that are currently available and give you a few tips to avoid scammy "too good to be true" types of job postings.
What is an immediate hire job?
This is basically a job that requires little experience and is a lot easier to get. Sometimes it may fall under the category of contract work or even gig-work where you get paid by the output. For the most part, companies will indicate on the job posting if it is for immediate hire. These are the types of jobs that are excellent for gaining experience and building up a solid resume. And the extra cash isn't too bad either!
For some positions, companies will have a seasonal push, especially when it comes to customer service and marketing. Look for these popping up in late autumn, just in time for the holiday season.
There are also going to be some postings that are actually full-time, career-oriented jobs that are labeled as "immediate hire." This is generally for a position that needs to be filled immediately in a company. Often these postings will come up when an employee leaves a company and a position needs to be filled ASAP. Of course, these will require more education and experience.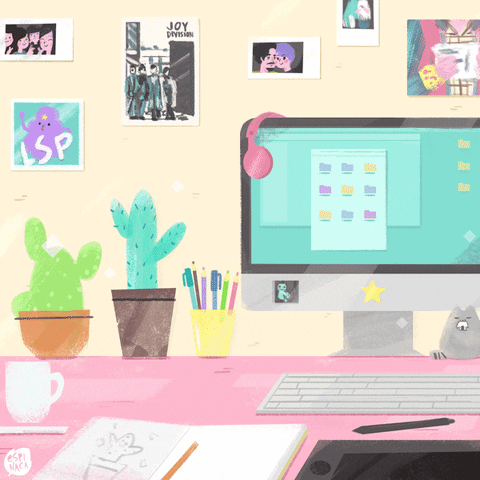 Where do I find these postings?
My favorite place to find good listings of current immediate hire jobs is Zip Recruiter. Their interface makes it easy to sort by jobs that are immediate hire. This special link will take you to a customized page for immediate hire work from home jobs in your area.
Gig work vs contract jobs vs full-time
Be careful of jobs that aren't really jobs… You'll find a lot of sites recommending gig work. That is very small tasks that are done as an independent contractor. These are sort of like being an Uber driver but working from home. Some of these are totally legit, like translation, transcription, and website testing. But there are a lot out there that either are run by shady businesses or that pay VERY little per job. Instead, I recommend focusing on jobs that are more formal contracts with a company. These will generally pay better and also give some more steady work.
If you have the experience and education, there will definitely be postings for immediate hire that are more along the lines of a career. These full-time positions come up less often, but lately, I have been seeing an increasing number on job sites.
How to spot a scam
First, does the job require you to pay before they actually agree to pay you? If so, this is a scam and you should run the other direction. Secondly, make sure the hiring company has very clear and obvious contact information. They shouldn't have anything to hide. Lastly, don't apply to any job that is asking for excessive amounts of information right in the application process. For example, you should never be giving your social security number.
---
The top 10 immediate hire work from home jobs
Transcription
This is a very common and solid option for many. Transcription is the process of taking an audio or video file and then writing out what is said digitally. The beauty with transcription jobs is that they can be done by pretty much anyone. In some cases, you will find specialist transcription jobs like in the legal and medical field, but many will be general transcription and can be done by anyone.
Translation
Of course, translation jobs will require you to know two or more languages fluently. There are a lot of online opportunities to take on small translation jobs. As you become better at it, this can become an incredibly lucrative field to be in. Organizations often have to translate large documents and this can result in fairly large contracts if you have a good track record and portfolio.
Tutor
Tutors for various subjects are in high demand. Especially since the COVID-19 pandemic forced many students to home school. If you have an academic bent and are proficient in a specific subject, this is a great area to look for immediate hire positions.
Virtual assistant
Virtual assistants are a very common work from home job. These can take the form of an executive assistant or just a general administration position for a company. In both cases, the whole job is done remotely. You will need to be very organized and preferably have a little experience in the executive assistant field.
Website and app tester
Here is a slightly more casual type of position. Some might consider this a form of gig work, as it is general paid by the finished output or micro-job. Basically, you can sign up to become a tester of both websites and apps. The job consists of finishing specific tasks like testing a payment system and then either answering surveys or participating in a focus group afterward. If you're interested in this kind of position, check out our article we wrote about the best-paying companies that will pay you for website testing.
Customer service
If you can get a good remote customer service job, they can be a really great way to get your foot in the door at a company. These will be proper contract positions that either focus on phone or computer-based customer service of many types. Many of the immediate hire positions currently available on Zip Recruiter are in the customer service field.
Language teacher
If you are fluent in more than English, then it is worth checking into teaching languages. English as a second language courses are plentiful across North America and language teachers are in short supply.
Data entry
As a truly entry-level position, data entry is a great introduction to home-based work. Companies will bring on short term and long-term contract employees to do basic data entry. Often these positions can be a way to get started in the data field. But, probably most importantly, you don't really need any experience to get these positions. of course, knowledge of Microsoft Excel and Google Sheets is a good starting point, but most data-entry positions are open to anyone.
Content writer/creator
Companies are hiring more and more content writers as web search is becoming critical for marketing. Content marketing will require blog content to allow companies to rank for specific keywords. This position is excellent if you have skills in writing. Even better, having a good portfolio to present to a potential employer will give you a good chance here. We almost always see content writing positions open for immediate hire online.
Social media manager
Have a knack for social media? Are you a marketer at heart? Then social media manager or writer is another position that very common to be done from home. Turnover in these positions can be high, so job postings for immediate hire are very common.
---