What is the device you interact with the most while working from home? A mouse of course! Aside from a keyboard, we spend hundreds and hundreds of hours using our mouse every year. So why settle for anything less than excellent? It's like when people argue that you should be buying a very good mattress and pillow since you spend so much of your life in bed. You spend so much of your work life pointing and clicking so you really should consider an upgrade. Luckily, there are some excellent options out there, from ergonomic to trackball. Here are our recommendations for the best computer mouse for office work when you are working from home.
The overall best mouse for office work is without a doubt the Logitech MX Master 3. Featuring the most comfortable design of all of the mice we have tested, and top-notch wireless performance, the MX Master 3 is a great piece of tech to have in your home office. Even those with larger hands will be able to comfortably use it for long periods of time. The scroll wheel on the MX Master 3 is without match in the industry and it even features a horizontal scroll wheel for those of you who work on long Excel spreadsheets or web design.
Why is a good mouse important?
Did you know that the average US office worker spends 1,700 hours a year at their computer? This is more than 70 days a year working with spreadsheets, websites, and Word documents! It is no wonder that somewhere around 2 million US workers suffer from wrist and carpal tunnel injuries each year. So clearly having an ergonomic mouse is an important element for remote workers to consider. But why else should you look at a better mouse?
Productivity is another big one. So many workers are using outdated technology in their work setup. Whether it is struggling with the cord on a mouse or using a mouse with sub-standard scrolling technology, over time lost productivity is a real thing to consider. We've all been in those meetings where your colleague struggles to use their mouse and click on the right stuff on the screen. Let's not be that person…
What are the types of computer mice to consider?
We are going to categorize mice into a few key categories:
Wireless
Wired
Compact/Travel
Ergonomic
Vertical ergonomic
Trackpad
Each of these types of mice are built for a specific type of worker. But if you are doing normal desk work, the vast majority of you should consider a high quality wireless ergonomic mouse. This means that the actual design of the mouse is intended to help you stay comfortable and healthy when using it. There are so many cheap mice on the market that simply do not take the end-user into account.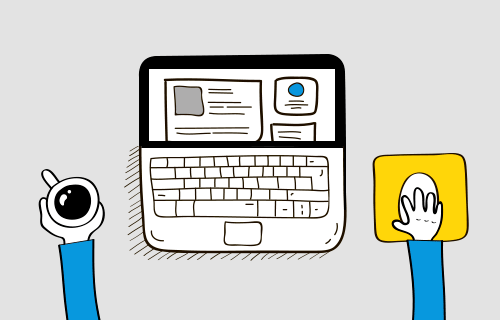 ---
The best overall computer mouse for office work
For the vast majority of people, they should be considering the excellent Logitech MX Master 3 as their next mouse. This is a wireless, ergonomically designed mouse.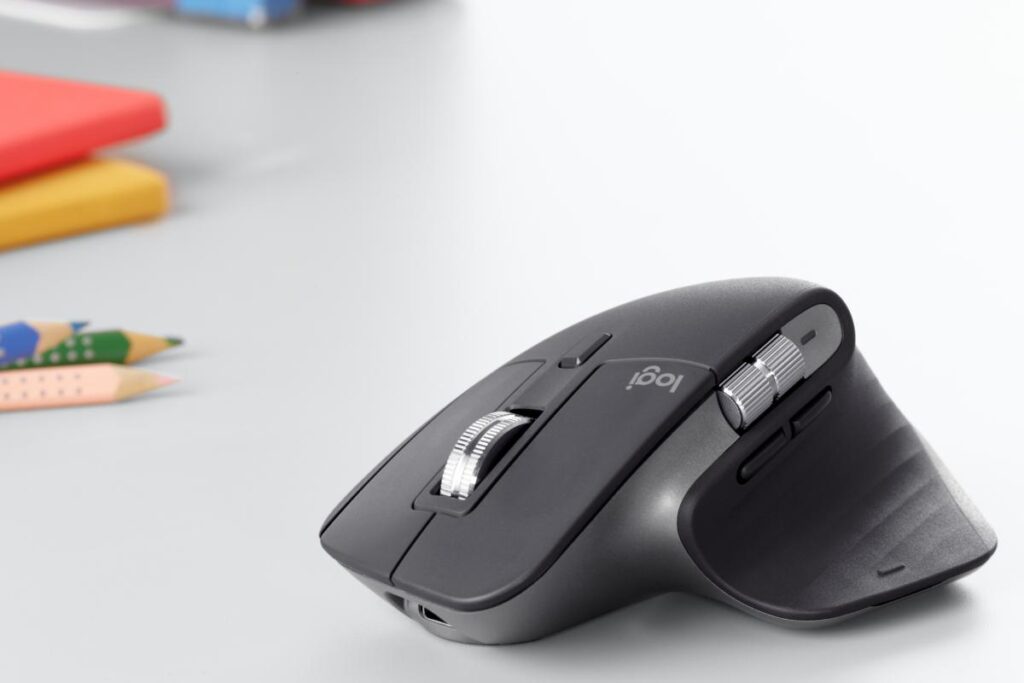 Best overall mouse:

Logitech MX Master 3

This is the industry-leading wireless mouse that will be the best choice for most. Its ergonomic design, excellent accuracy, and amazingly good scroll wheels (2 of them) make the MX Master 3 a perfect home office companion. The added horizontal scroll wheel is unique to the MX series and is legitimately useful in a home office environment. Oh, and it charges via USB Type C. Always a good thing in my books.
Best wired mouse
If you prefer not to worry about recharging or switching the batteries on your mouse, consider taking a page out of PC gamers' playbook and get yourself a nice wired mouse.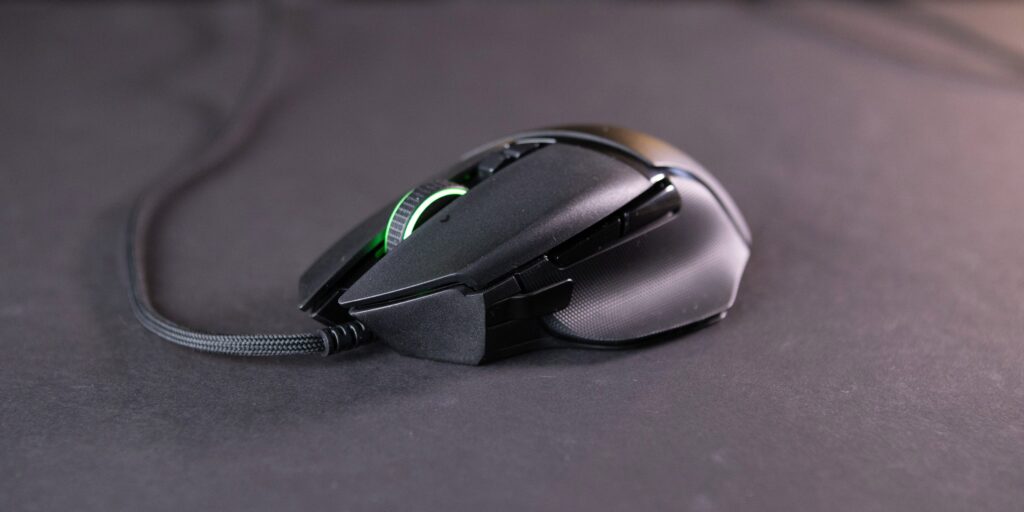 Best wired mouse:

Razer Basilisk v2

Aimed at gamers, the Razer Basilisk v2 is both very accurate and ergonomically designed. For long work days, it should stay extremely comfortable to the touch. There are multiple programmable buttons on the Basilisk v2 that could be used for macros if you are into that kind of thing.
Best compact travel mouse
When you need a mouse for travel or remote work you really need to be looking at something that is low profile so it doesn't add bulk to your mobile office kit. There are a few small mice out there that are excellent, but we have to hand it to the Microsoft Arc Mouse here.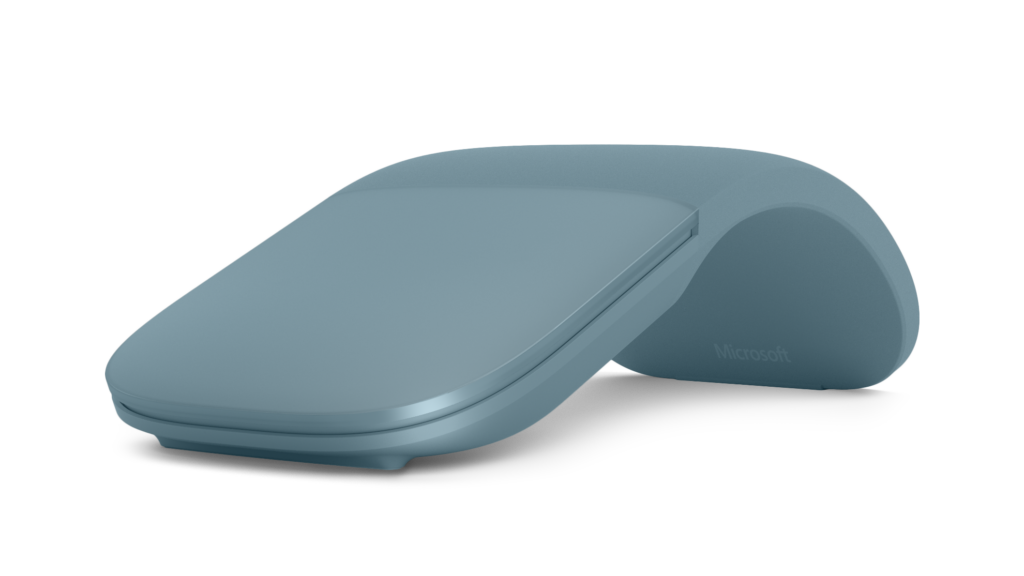 Best travel mouse:

Microsoft Arc Mouse

A unique design and an incredibly thin form factor make this an excellent travel companion. I personally actually used the old version of this mouse as my main mouse for many years! The fact that it powers off when you click in down to "flat mode" makes it excellent to throw in a bag. And surprisingly, the accuracy of the laser on this guy is also very good. It is now Bluetooth compatible too, so you aren't losing the proprietary USB receiver.
Best affordable mouse
When you don't need all of the frills but need a reliable piece of hardware, consider Microsoft's basic Bluetooth Mouse.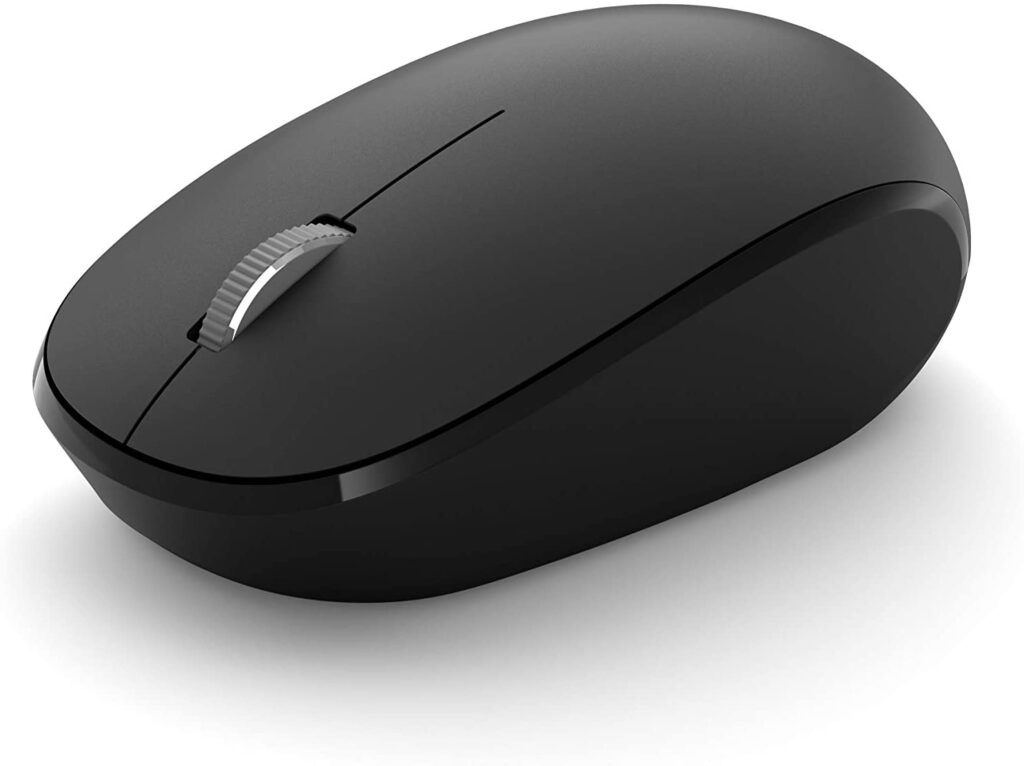 Best affordable mouse:

Microsoft Bluetooth Mouse

Its simple design and reliable mechanics make the Microsoft Bluetooth a great pick for people on a budget. The laser accuracy is excellent and the Bluetooth low energy connection is consistently solid. The scroll wheel is tactile (perhaps too tactile for some) and it fits well in moderately sized hands. For those with large hands, I would skip this one as the body of the mouse is pretty small.
Best ergonomic mouse
If you want the most comfortable mouse, you need to be shelling out a few more bucks for one that is designed ergonomically. For this, look no further than the Logitech MX Ergo.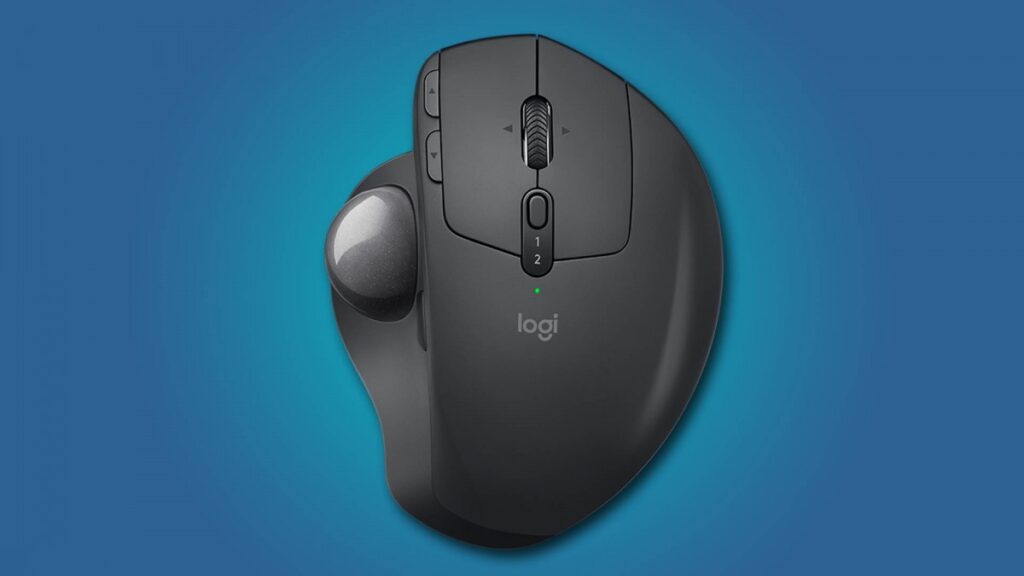 Best ergonomic mouse:

Logitech MX Ergo

This trackball mouse minimizes wrist movement and is fully adjustable to make it even more comfortable. For those prone to wrist or carpal tunnel injuries, the Logitech MX Ergo is a great option. You will need to get used to the trackball style navigation, but once you do, you will probably never go back to a normal mouse again. And the nice thing with trackballs is that you can use them on a very small desk since you aren't moving the mouse around.
Best vertical ergonomic
If you want to take ergonomics to the next level, you may want to consider a vertically oriented ergonomic mouse. These can take some time to get used to but are scientifically proven to be better on your wrists.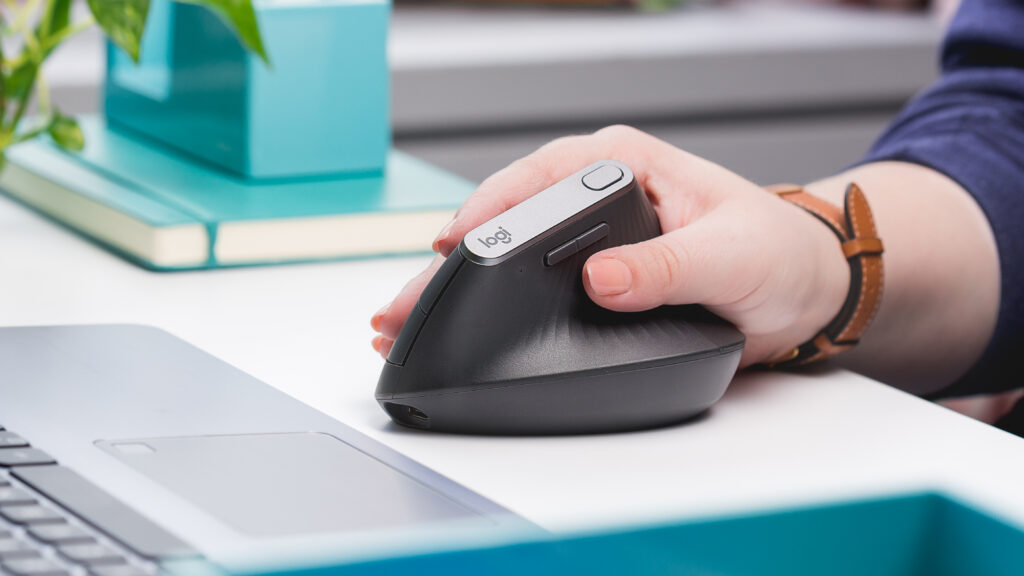 Best vertical ergonomic mouse:

Logitech MX Vertical

This vertical mouse design really does reduce muscle strain. Yes, it definitely looks weird. And it feels very strange when you first start using a vertical mouse. But the benefits are huge in terms of lowering muscle strain and guarding against carpal tunnel. The mouse itself is very good on its own too, with very good accuracy and software that allows it to be tweaked to your liking.
Best mouse for MacOS computers
While many popular mice will work on MacOS, Windows, Chrome OS, and Linux, sometimes the official one is just best. That is the case for the Apple Magic Mouse 2.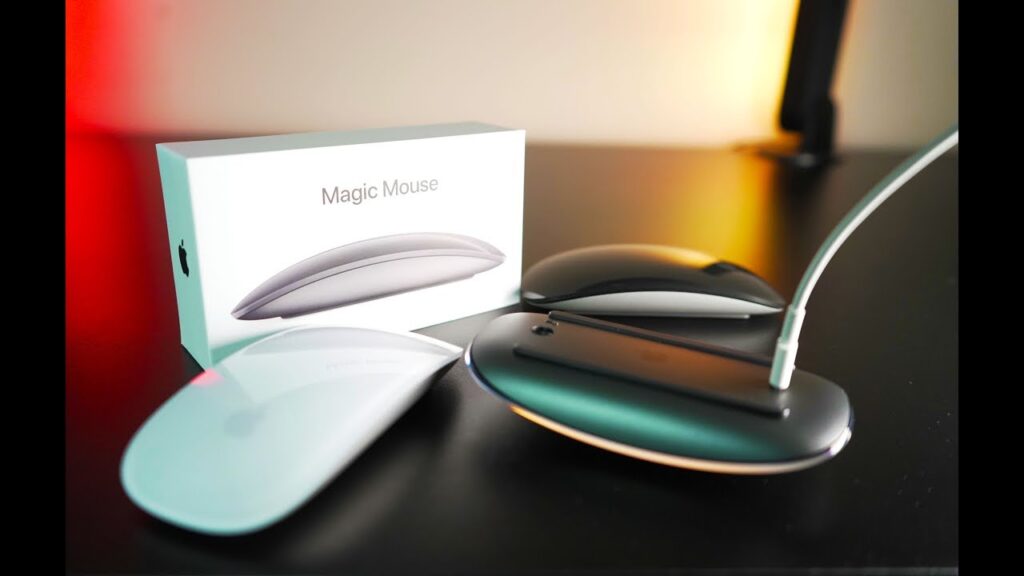 Best MacOS mouse:

Apple Magic Mouse 2

A worthy follow-up to the excellent original Magic Mouse from Apple. One of the biggest complaints with the original Magic Mouse was the lack of charging. You had to cycle batteries in and out. The Magic Mouse adds a Lightning charging port on the bottom to keep it topped up easily. The Magic Mouse 2 has some of the best multi-touch support in any mouse on this list. However, if you need something ergonomic, this is not your pick! It's basically a slab of curved glass.
---