Looking for a gift for that friend or family member that is working from home full-time? We have pulled together a list of 20 truly useful working from home gifts in different price ranges. These gifts cover everything from Mother's Day, Father's Day, birthdays, and Christmas gifts. Enjoy!
1. Noise-canceling headphones
Let's face it, sometimes working from home can get noisy. Nothing interrupts your flow like loud neighbors or a housemate that can't quite keep it down (I'm looking at your baby Jeffrey). Noise-canceling headphones are by far the best gift that you can buy someone who works from home. Not only will they help your loved-one concentrate, but perhaps it will also result in less noisy Zoom calls on YOUR side. Double win! Consider this one for Mother's Day!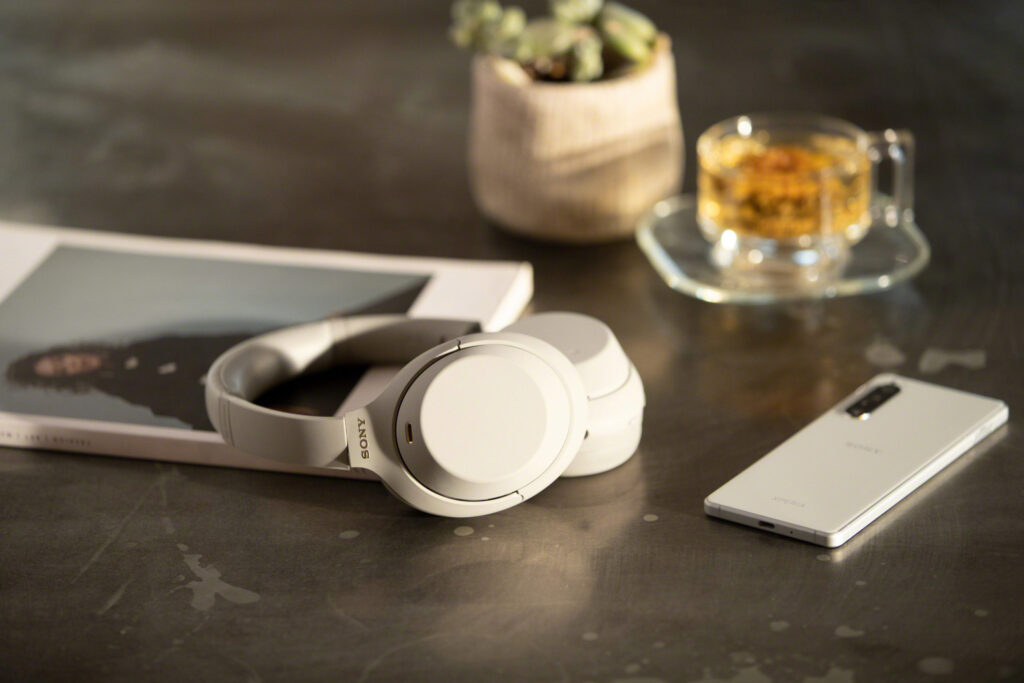 Best Noise-Canceling Headphones:

Sony WH-1000XM4

The industry-leading headphones to drown out your environment while you work. The Sony XM4's are simply the best noise-canceling headphones out right now. They are comfortable to wear for hours on end, battery life is great, and the actual noise cancelation is the best in the business by far.
2. A mechanical keyboard
Mechanical keyboards are one of those things that you don't know you need until you use it… There is a reason why typists swear by the speed and tactile feedback offered by keyboards that feature mechanical switches. This is also not a super expensive gift. You can get a good mechanical keyboard for a reasonable price that won't break the bank.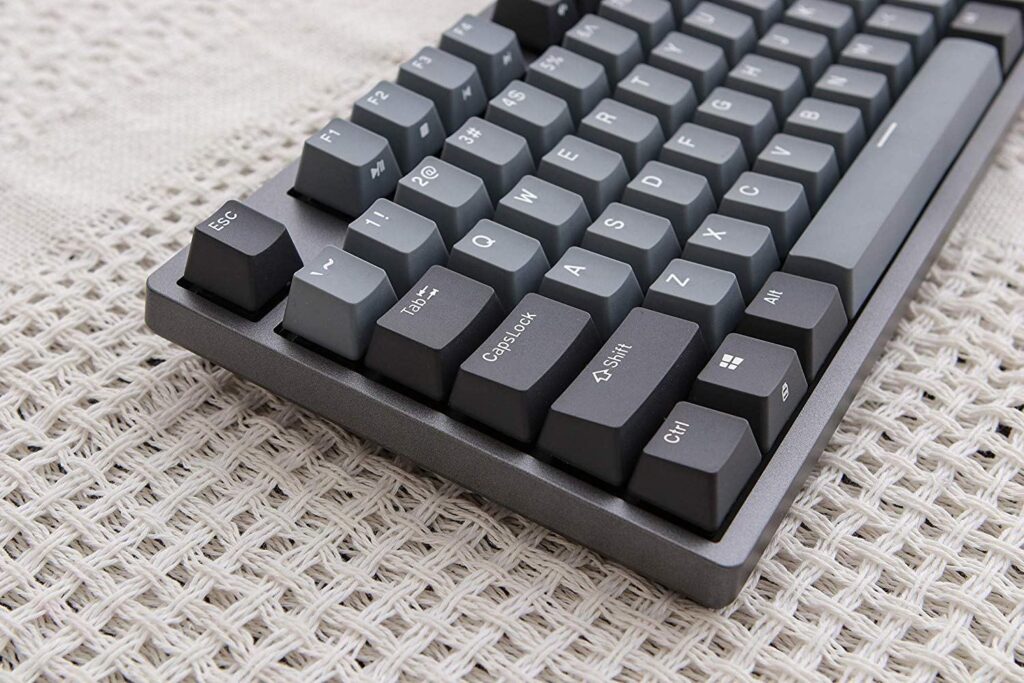 Best mechanical keyboard:

Durgod Taurus K320

I have absolutely fallen in love with the Durgod K320. This particular mechanical keyboard ditches the number pad (this is called a TKL setup) and it is the perfect size for my work from home setup. Not only that, but it features very durable double-shot PBT keys and either red, brown, or blue Cherry MX switches. For anyone that does a tonne of writing, I wholly recommend the Cherry MX Brown keys which give some nice tactile feedback.
3. A great water bottle
Most people are dehydrated during the day. That is often because they simply don't have any water near them while they are doing work for hours on end. The easiest way to fix this is to gift your loved one a very good water bottle. Yes, there is a difference between something you grab at the supermarket and one that is meant to keep water cool for long periods of time.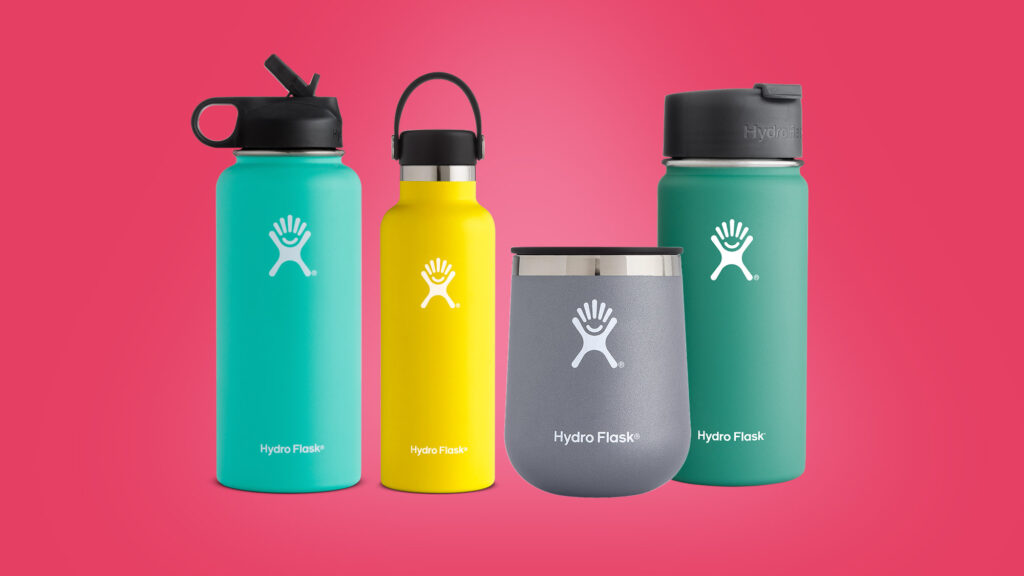 Best water bottle:

Hydroflask

I have tried a lot of water bottles in my work from home setup, and nothing comes close to the Hydroflask. Yes, you may have seen these ubiquitous water bottles in Instagram shots… But it REALLY is a great water bottle. It can keep water cold for literally days. And the spout is a perfect size and machined in a way that just makes it pleasant to use.
4. Wireless phone charger
Most of the best phones on the market now (iPhone, Samsung Galaxy, Google Pixel) include Qi wireless charging out of the box. Not only is this super convenient, but it helps keep the charging port on your phone in good shape. It is a great gift for a remote worker that likes to keep their phone close by but also topped up. The problem is that there are some really junky wireless chargers out there that will take ages to properly charge your phone since they are underpowered. That's where the Satechi Qi charger comes in…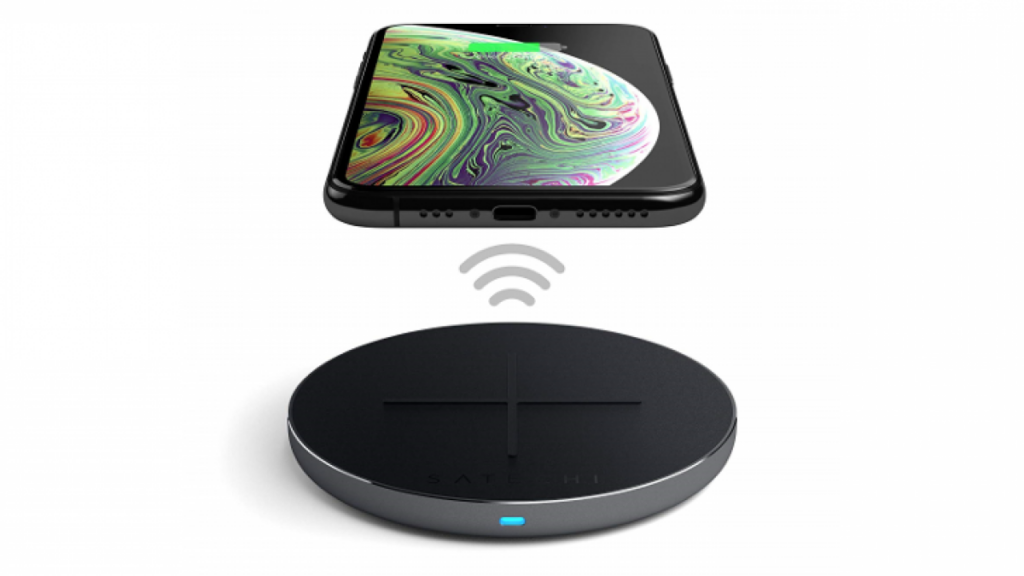 Best wireless phone charger:

Satechi Type-C

A powerful wireless Qi charger that can charge your phone quickly due to its power delivery rating. Not only is it powerful, but it features a decidedly premium build-quality with aluminum and soft-touch rubber on the surface. This is the wireless phone charger to get a loved one that works from home.
5. Reusable insulated coffee cup
So many of us can't really get the day started without our coffee or tea. For those working from home, it's nice to be able to pour more than a normal mug and keep it at our desk for the morning. It beats having to run to the kitchen to brew more coffee throughout the day!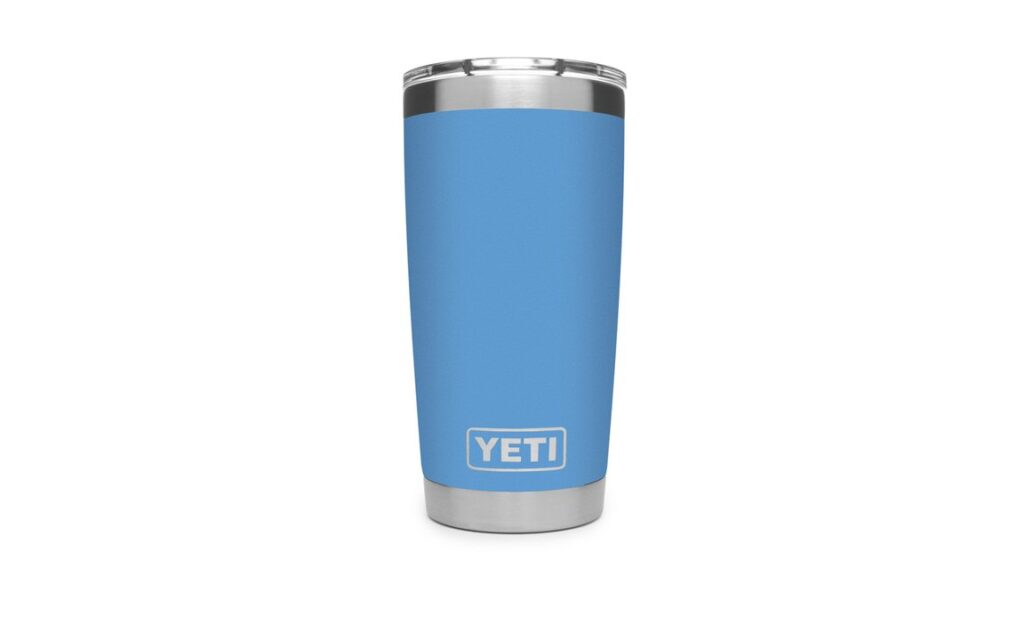 Best insulated coffee cup:

Yeti Rambler

Steel-walled construction, dishwasher safe, and a whopping 20oz capacity. The Yeti Rambler is exactly what your loved one (who is addicted to coffee) needs at the ready. The nice thing is that this cup is the normal diameter of a coffee cup so you can easily use it in the car! For those that need even more capacity, they make a 30oz version.
6. Wireless mouse
Sure, this one isn't too exciting, but you'd be surprised how many people working from home are just continuing to use the trackpad on their laptop. This is super uncomfortable and could actually lead to injury over time. Instead, get them a really nice wireless mouse so they can be as productive and comfortable as possible when working from home.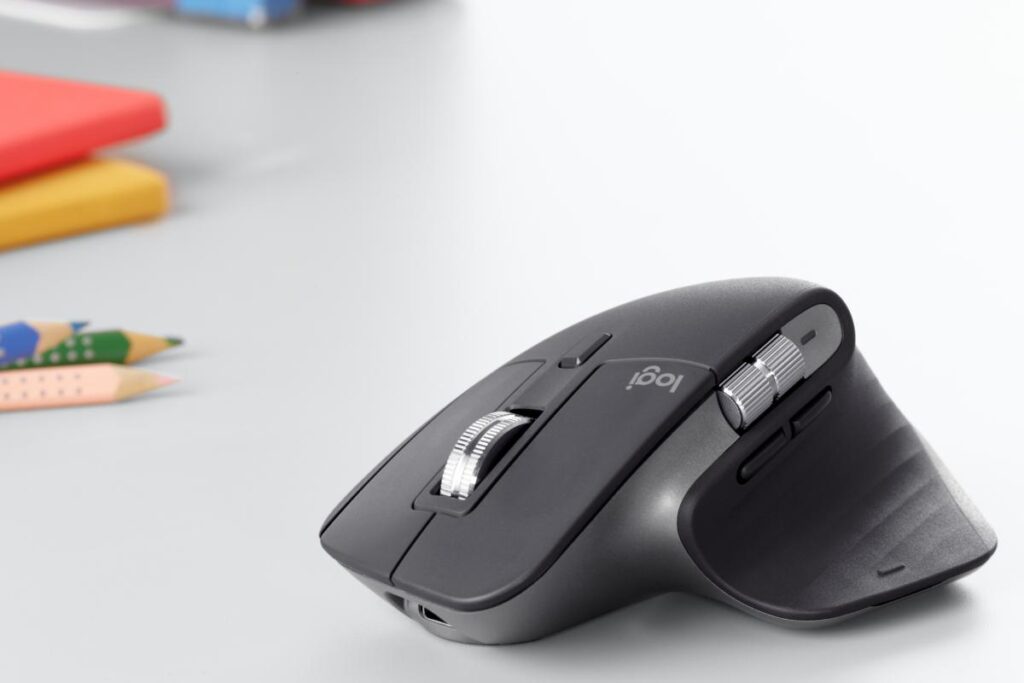 Best Wireless Mouse:

Logitech MX Master 3

You simply can't find a better wireless mouse on the market than the Logitech MX Master 3. The star of the show with the MX Master is the excellent scroll wheel. You'll wonder how you ever got by without the smooth scroll which is also super quiet. No more constant scrolling noise coming from your home office. It also isn't the most expensive gift in the world and should fit into most budgets.
7. Wireless speaker / Voice Assistant
The beauty of working from home is that you can rock out to music while you work without bugging coworkers. Nowadays you can buy an excellent sounding wireless speaker that can also double as a smart voice assistant which is very handy for people working from home for turning on and off lights, asking questions, and casting music.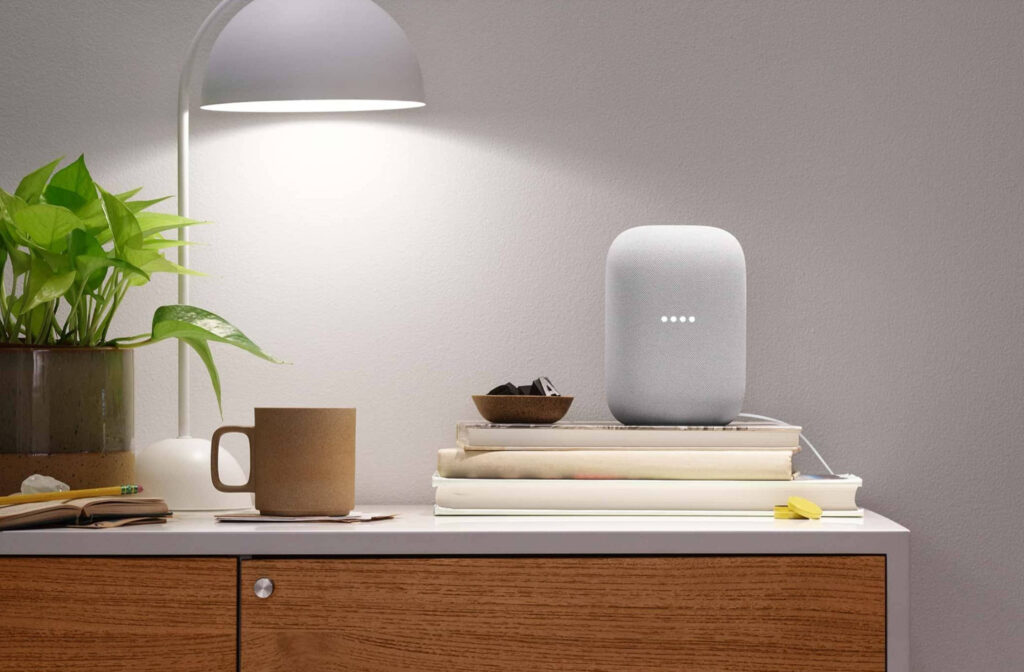 Best Wireless speaker:

Nest Audio

The new king of wireless speakers is the Nest Audio. A replacement for the old Google Home speaker, the Nest Audio sounds great, looks slick, and gives you all of the capability of Google Assistant in your home office. You can connect via Bluetooth or via Wifi (for Chrome Casting) so you are set no matter what music streaming service you use. And the price is amazing! Seriously, why is the Nest Audio so inexpensive? It should really cost double its price for what you are getting.
8. Reusable notebook
Ready for something a little different? Well, consider one of these little notebooks/agendas where you can convert handwritten notes to digital and store online.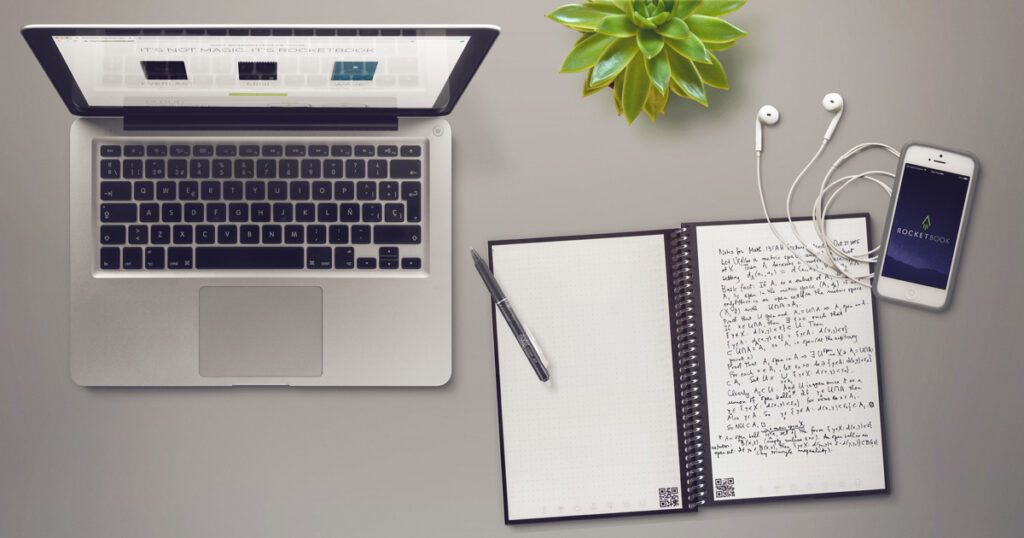 Best reusable notebook:

Rocket Book

This may be the coolest gift available for home workers. Get the best of hand-written and digital notes with the Rocket Book. You can make endless notes and quickly upload to your favorite cloud storage service (Dropbox, Google Drive, etc.) This makes all of the notes searchable and backed up. No more fumbling through old notebooks to find that great idea! This is also a great gift for those environmentally friendly loved ones who work from home.
9. Happy Light
What is a happy light you ask? Well, it's just about the best thing you can buy a remote worker who works in a place where there is less sunlight. This can help fight the effects of Seasonal affective disorder (SAD).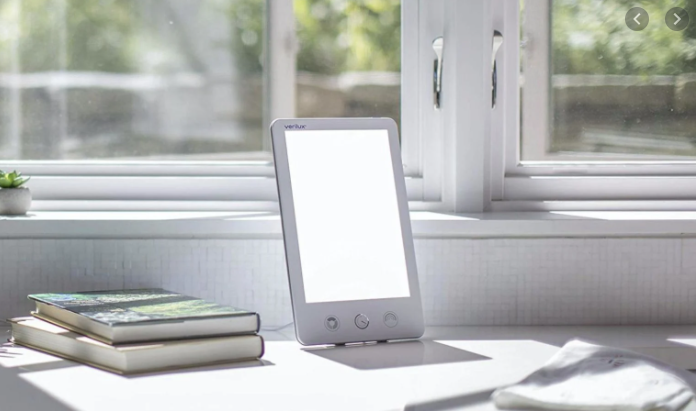 Best Happy Light:

Verilux HappyLight

The most effective light for light therapy during winter months. Once winter hits in the Northern hemisphere, your loved one is going to be so glad that you bought them a Verilux HappyLight. At 10,000 Lux, it is powerful enough to actually have a measurable effect on energy, level of focus, and general well-being. Sit this puppy on your desktop and set it to come on in the morning for the best results.
10. Ergonomic office chair
Sure, this one is a bit pricier of a gift. But probably the best investment you can make as a home worker is a good chair. Those $100 chairs from Staples just aren't built for people to sit in all day long.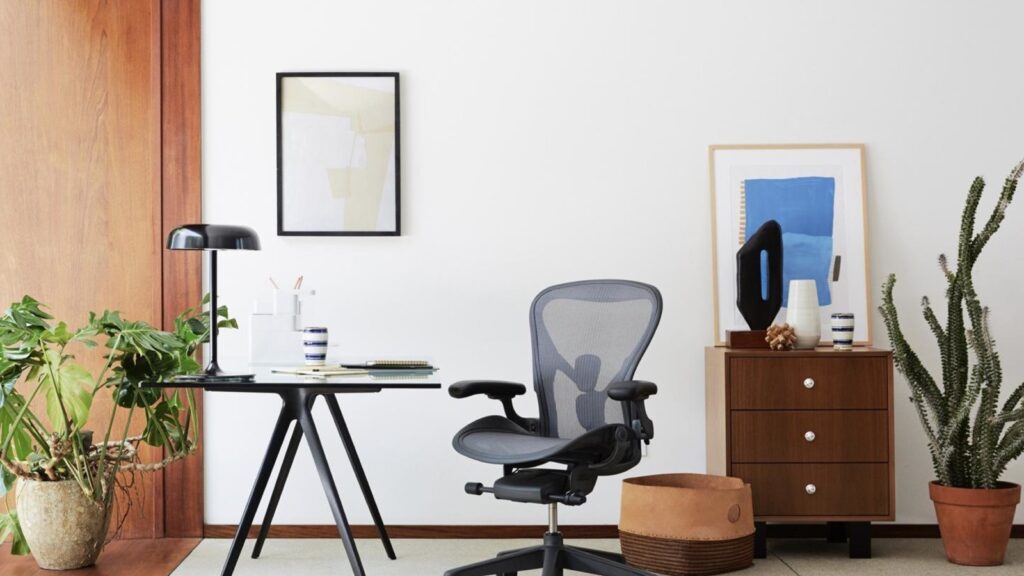 Best Ergonomic office chair:

Herman Miller Aeron

There is a reason why so many Fortune 500 companies choose the Herman Miller Aeron for their employees: It's really good! The Aeron's iconic design was made to allow you to sit for longer periods of time without discomfort. When working from home you really need a chair that can hold up under regular abuse. And you simply won't find a better chair than the Herman Miller Aeron.
11. Fitness Tracker
Most remote workers are guilty of sitting way too much during the day. With a good fitness tracker, you can be reminded to get up and exercise or to hydrate. Your loved one won't miss another meeting or important email with smart notifications that go right to their wrist.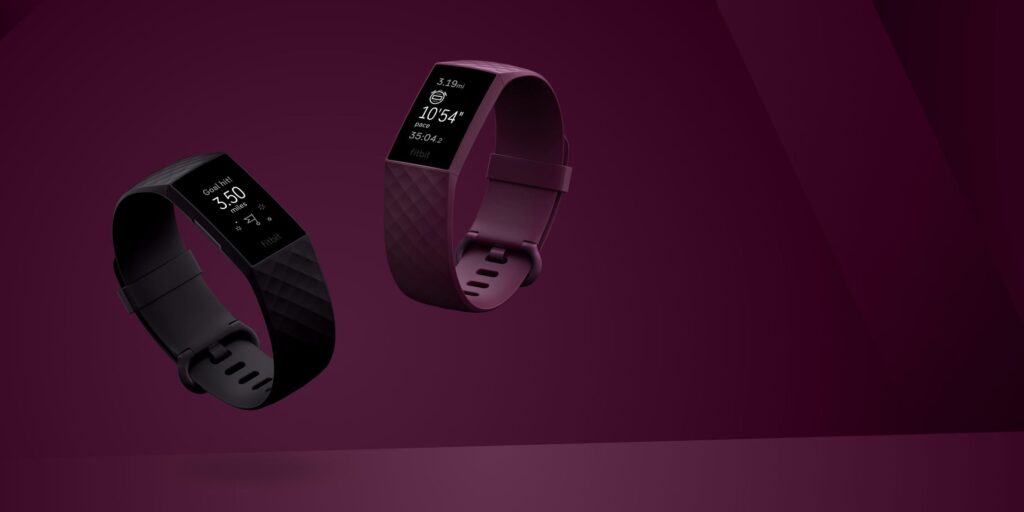 Best Fitness Tracker:

Fitbit Charge 4

The Fitbit Charge 4 is the best fitness tracker currently available. The Charge 4 takes everything you loved about its predecessors and adds built-in GPS as well as a slightly more streamlined design. Remote workers can easily be reminded to get up and take a walk or drink some water during the work day. Now that is smart!
12. Space heater / fan
Depending on where you live, it can get downright cold in home offices during the winter months. And heating your whole house just to regulate the temperature in one room is not efficient. Instead, pick up a great space heater/fan combo to keep your loved one comfortable while on the job.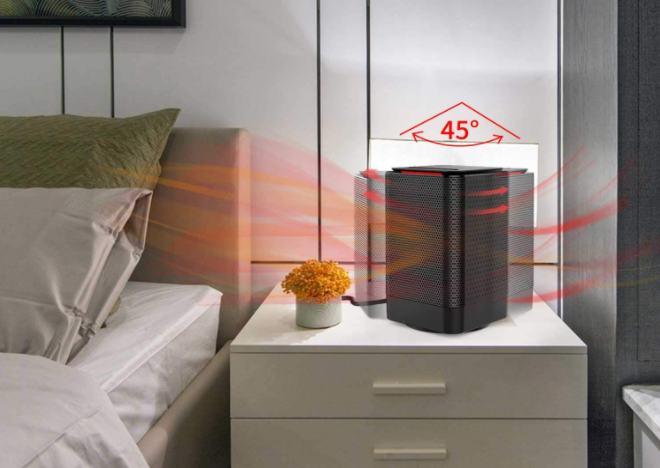 Best Space Heater:

Kloudi Space Heater

This affordable space heater is both efficient but also features some must have safety features. The Kloudi has overheat and tip-over protection so it is very safe. It also doubles as a small fan for the summer months. I also love that it has an automatic swivel setting so you aren't just blasting heat in one direction in your home office.
13. A great pen
You don't need to spend a fortune for a really good gift that will be used all the time. In the home office, it is a necessity to have a pen at the ready at every moment. However, there are just too many crummy pens out there that stop working after a few months. Not this pen!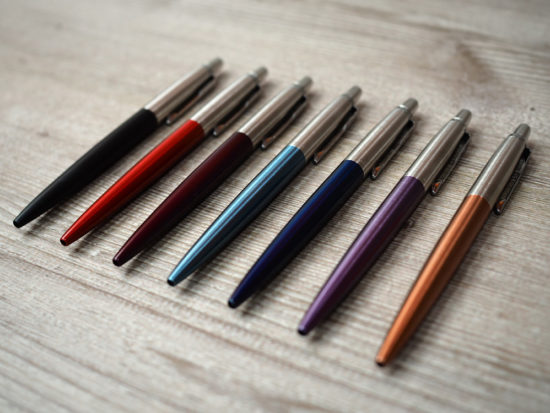 Best home office pen:

Parker Jotter

The Parker Jotter is my favorite pen for use in my home office. Its iconic design will be immediately familiar to you, but it is its durability that is amazing. These pens feel fantastic in the hand and have arguably the nicest click sensation on the market. They also last a long time! At around $10 this is a great stocking stuffer for your loved one who works from home.
14. Standing Desk
This isn't a small purchase, but it could be the gift that actually makes your loved one's work-life healthier. Sit-stand desks have been proven to be beneficial to those working from home's backs, legs, and blood circulation.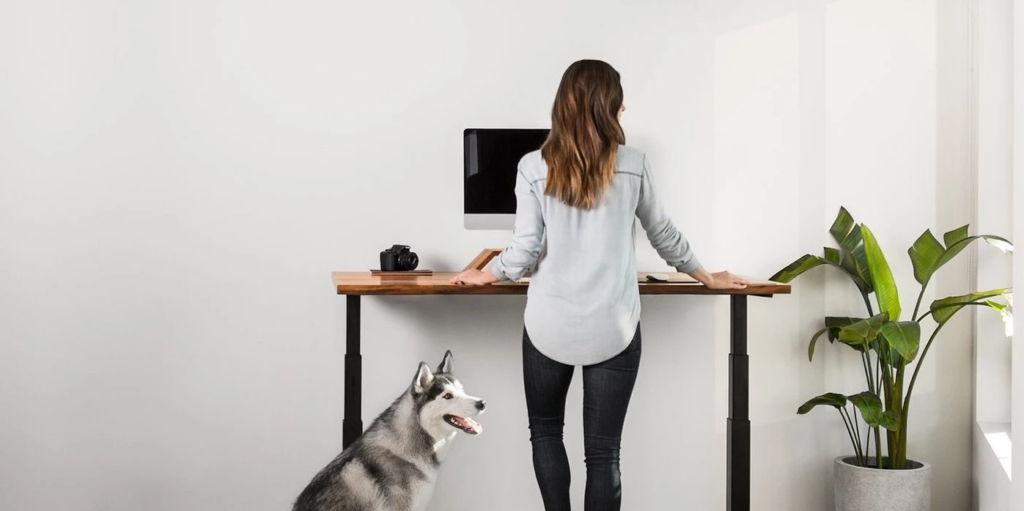 Best Standing Desk:

Ergonofis Sway Desk

Ergonofis makes one of the best, premium-feeling standing desks available. The Sway Desk from Ergonofis takes design and function dead seriously. Handmade, local wood varieties, and the best control module in the industry make this my favorite sit-stand desk for working from home.
15. Mesh wifi system
When everyone started working from home in early 2020 it became quickly evident that most people's home wifi simply is not up to the challenge of the modern home office. Make spotty wifi connections a thing of the past!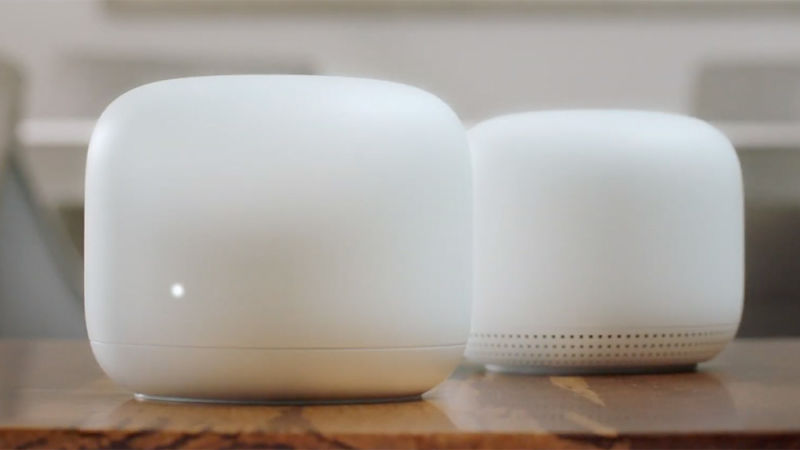 Best Mesh Wifi System:

Nest Wifi

Nest Wifi takes everything we loved about the old Google Wifi and puts it on steroids. Nest Wifi is faster, more appealing physically and it has better coverage. Hint: Get the pack from Amazon which features 2 of the routers. These units will both have ethernet jacks on the back so if your home is wired for internet in one room near the office, you can actually connect it physically. If you don't have any wiring, then go ahead and get the Nest Wifi 3 pack.
16. Paper shredder
There is still a lot of paper that is produced, even when working from home. And a lot of it is confidential for a lot of jobs. A paper shredder will make short work of documents that need to go bye-bye.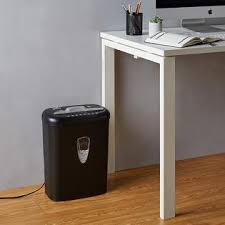 Best Paper Shredder:

AmazonBasics 8-Sheet

An affordable paper shredder that has the power to do multiple thick sheets at once. There's not much to say here except that it works like a charm. It can shred up to 8 pages at once and also features a credit card shredding slot. The IT security team at your loved one's office will thank you…
17. Comfortable pants
Look, nobody knows that you are wearing sweatpants on the Zoom call. So rock those pants like nobody is watching! But now you can get pants that feel like sweatpants but look much more professional.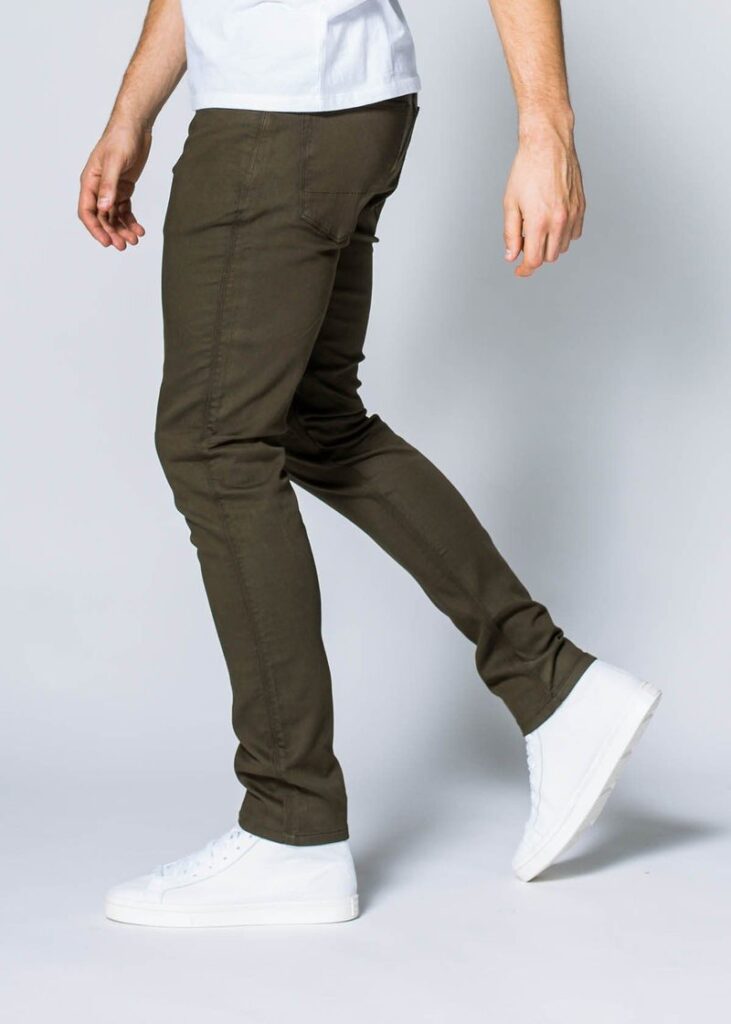 Best WFH Pants:

DUER N2X No Sweat Pant

I gave up and stopped buying any pants other than from DUER last year. They are that good. The DUER No Sweat Pant is a perfect mix of comfort and style. If someone saw you on the street wearing these, they would think they are nice looking normal work pants. But you know that these feel like the touch of angels… Err… I mean sweatpants…
18. Pomodoro Timer
What the heck is a Pomodoro Timer you ask? Well, we went on quite a rant about how much we love the Pomodoro system for staying productive here.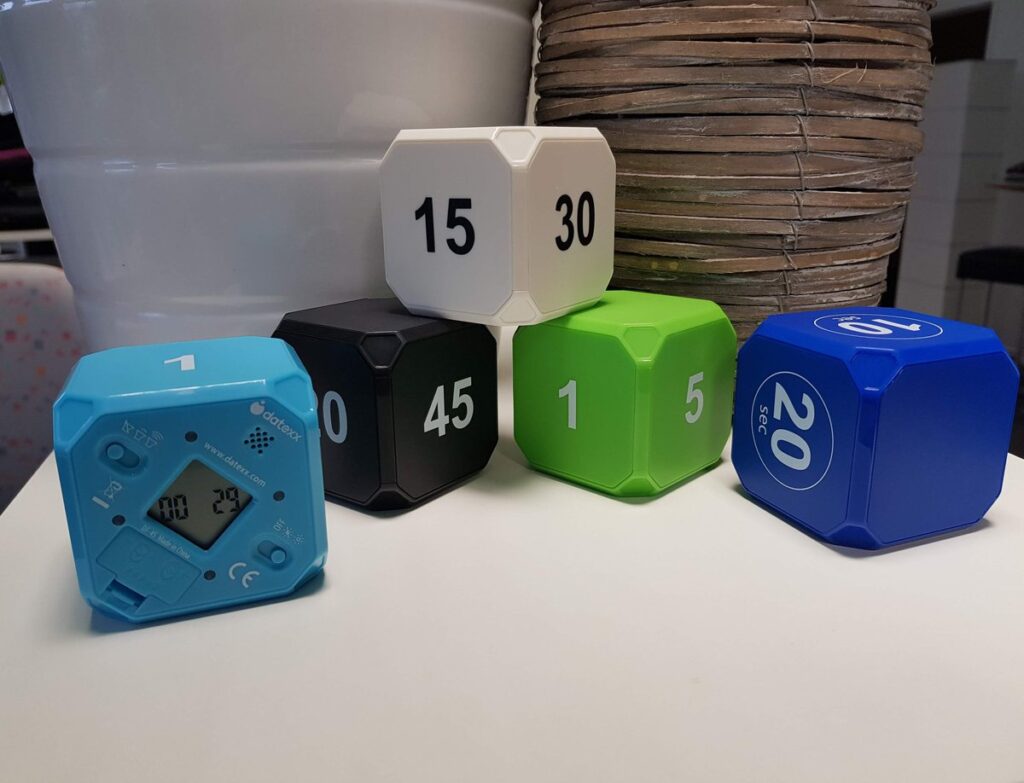 Best Pomodoro Timer:

Time Cube Plus

This ingenious little device allows you to time your work sprints simply by flipping the cube. The simplicity of the Time Cube Plus will actually make you want to use the Pomodoro productivity technique.
19. File storage system
It may be boring-sounding, but storing important documents is a big part of working from home. Why not make it visually appealing while you're at it?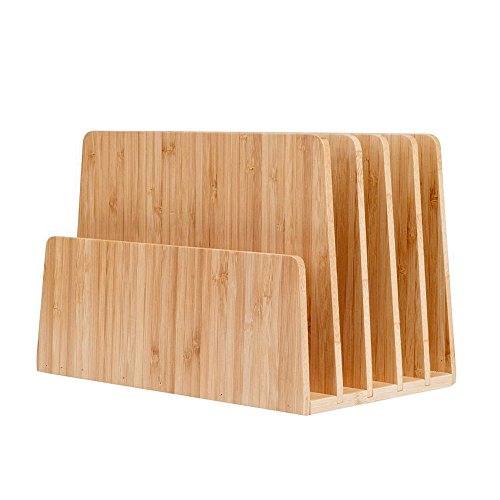 Best Noise-Canceling Headphones:

MobileVision Bamboo Desktop File Folder Organizer

This bamboo file storage organizer is not only functional but looks great! This certainly beats the cheap plastic file organization that most offices have. And it includes rubber feet on the bottom so it doesn't slide around on your desk.
20. Laptop
Is your loved one's laptop a little long in the tooth? Need something a little newer and lot beefier?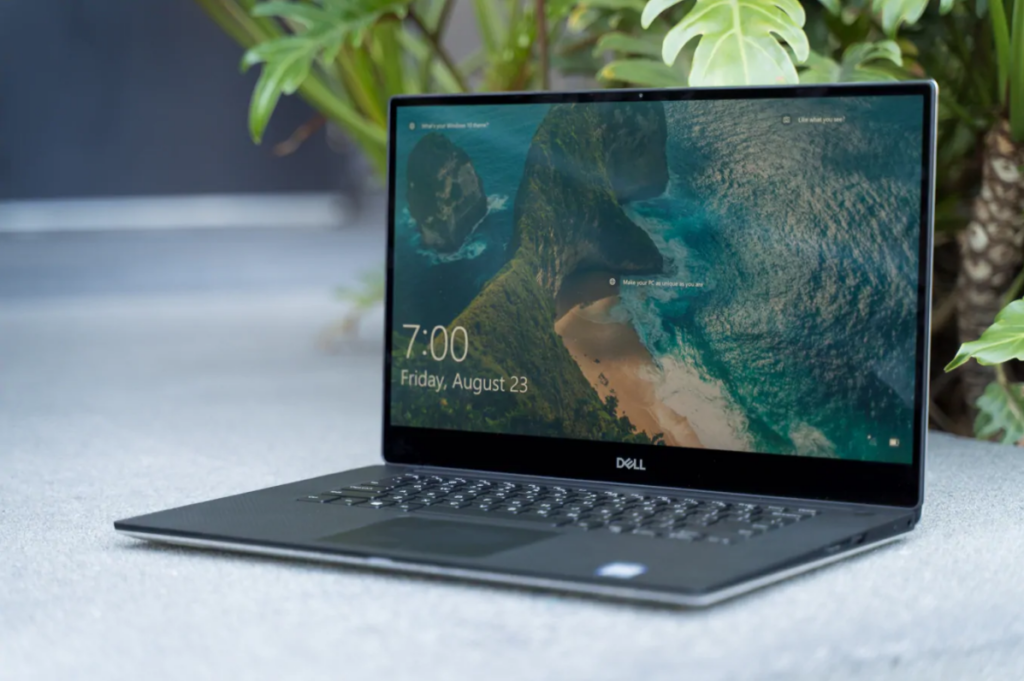 Best WFH Laptop:

Dell XPS 15

This is the laptop powerhouse that you want for your productivity work. The Dell XPS 15 has one of the best OLED screens on the market, great battery life, and most importantly, snappy internals that keep up with pretty much any task you can throw at it. Oh, and it looks great too.
---