Playing online games with coworkers is an excellent way to foster team bonding, improve communication, and boost morale. Whether you're working in an office setting or remotely, engaging in friendly competition and shared experiences can strengthen relationships and create a more positive work environment. In this guide, we will explore a variety of online games suitable for playing with coworkers, from team-based challenges to trivia games and virtual escape rooms.
Before jumping in, you may want to make sure your webcam and microphones are up to snuff to make these games a good experience for everyone.
Among Us:
Among Us is a popular multiplayer game that encourages teamwork and deduction. Players are assigned roles as crew members on a spaceship, with some being impostors. The crew members must complete tasks while the impostors try to eliminate them without being caught. It's a thrilling and interactive game that requires collaboration, communication, and strategy.
Spaceteam:
This is a personal favorite of mine. Each person connects to the Spaceteam app and joins the mission where pure chaos ensues. The goal is for each member to yell out a specific operation that needs to take place in order for your ship not to deteriorate and crash. The trick is that only a specific other team member can perform the operation on their side. Get ready for loud, amazing team building.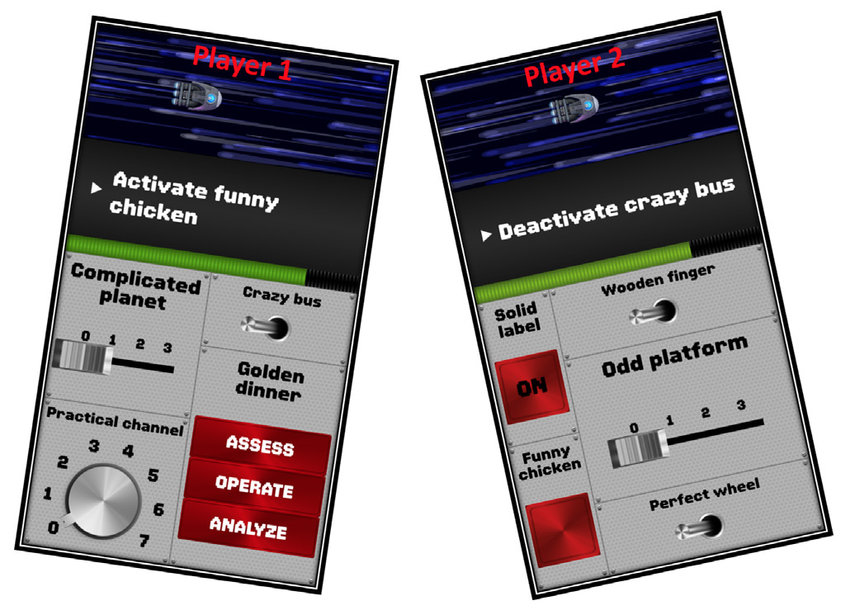 Jackbox Party Pack:
The Jackbox Party Pack offers a collection of interactive party games that can be played remotely. It includes a range of trivia games, drawing challenges, and word games that are perfect for a virtual game night with coworkers. Players can join using their smartphones as controllers, and the games are designed to be fun, entertaining, and suitable for all skill levels. Consider checking out Drawful 2, which, in my opinion, is the best of the JackBox offerings.
Online Trivia Games:
Trivia games are a classic choice for team-building activities. Websites and apps like Kahoot!, QuizUp, and Trivia Plaza offer a wide range of trivia categories, from general knowledge to industry-specific topics. Create teams and challenge each other to see who can answer the most questions correctly. Trivia games are not only entertaining but also promote learning and friendly competition.
Virtual Escape Rooms:
Virtual escape rooms have gained popularity as team-building activities. These interactive puzzles and challenges require participants to work together to solve clues and escape a virtual scenario within a given time frame. Websites like The Escape Game and Escape Hunt offer virtual escape room experiences specifically designed for remote teams, providing an immersive and collaborative experience.
Multiplayer Online Board Games:
Various classic board games have digital versions that can be played online with coworkers. Titles like Settlers of Catan, Ticket to Ride, and Carcassonne have online adaptations that allow players to compete against each other in virtual board game sessions. These games promote strategic thinking and decision-making while fostering friendly competition.
Virtual Reality Games:
If your team has access to virtual reality (VR) equipment, consider exploring VR games together. From virtual sports challenges to cooperative adventures, VR offers an immersive and interactive experience that can enhance team dynamics. Games like Beat Saber, Keep Talking and Nobody Explodes, and Rec Room provide thrilling multiplayer experiences.
Conclusion:
Playing online games with coworkers is a fantastic way to strengthen relationships, encourage teamwork, and have fun together. Whether you opt for cooperative challenges, competitive trivia, virtual escape rooms, or multiplayer board games, the key is to choose games that suit your team's preferences and skill levels. Embrace the spirit of friendly competition, foster communication, and enjoy the shared experience of playing games with your coworkers.