For most remote employees Canva Pro is the best choice as a replacement for Photoshop.
Inkscape is by far the best replacement for Illustrator and its free!
Pixlr and Photopea should have a place in your graphic design arsenal as well due to their deep feature set.
Right now the best alternatives to Adobe Photoshop that can be used from home are Canva and Photopea. Depending on the type of work you are doing one may be better than the other. Both have free tiers and both run totally in the cloud which is a huge bonus for remote employees. For Adobe Illustrator I am only going to recommend one piece of software that truly acts as a replacement: Inkscape. The best part of Inkscape is that it is a fully-fledged vector graphics editor that is totally free!
Do you need Photoshop and Illustrator in your job?
Chances are if you are reading this, the Adobe Suite is part of your everyday work in your job. Did you know that something like 90% of graphics professionals use the Adobe Suite? I think anyone that knows graphic design will agree that Adobe has a stranglehold on the industry. They simply make the best tools. What is also true is that buying licenses to the Adobe Creative Cloud suite is expensive, especially if your office has multiple individuals that need access.
I would argue that most professionals only use about 10% of what Photoshop and Illustrator offer. This is especially true for staff that play a multi-faceted role in your organization. They may be doing the odd color correction on a photo or resizing images for use on the web 90% of their time. Do you really need to pay for an expensive software suite just to accomplish fairly basic tasks like these?
So we're going to go out on a limb and assume that many remote workers could actually get by quite well with a less expensive or free piece of software to do their graphic design work.
What about Adobe InDesign?
In our experience, InDesign will almost always be used by a trained graphic designer. For most businesses, it makes sense to make sure they are equipped with the best Adobe software. As mentioned above, staff that more casually work on graphics can often get by on something less fancy (and expensive).
Can your office pay for additional licenses of Photoshop and Illustrator for your home office?
We pulled together the latest pricing for different Adobe Creative Cloud subscriptions. What is clear is that the cost can really skyrocket if you are equipping your whole team. Each cost listed is per license so factor in having multiple licenses in most companies. All costs are in US dollars.
| License | Adobe Photoshop | Adobe Illustrator | Full Adobe Creative Cloud |
| --- | --- | --- | --- |
| Individual | $20.99/mo | $20.99/mo | $52.99/mo |
| Business | $33.99/mo | $33.99/mo | $79.99/mo |
| Student | – | – | $29.99/mo |
| School or University | $14.99/mo | $14.99/mo | $34.99/mo |
All prices from Adobe.com in July 2020 in USD
So if we assume that an average company needs to have 5 individual licenses to the Adobe Creative Suite, that's a whopping $400 plus tax per month or $4,800 plus tax a year. This isn't chump change! For many nonprofits and smaller businesses, this kind of cost just isn't realistic, especially when employees may need a copy on a desktop at the office but also one on their mobile workstation when they work from home.
Are free alternatives to Photoshop and Illustrator good?
Back in the old days everyone would recommend Gimp as an alternative to Photoshop. It was free and seemed to get the job done. But for many, the interface here just isn't up to par and is not intuitive enough. For those used to Photoshop, it doesn't do a good enough job in mimicking the interface. Fast forward about a decade and we now have legitimate replacements for Photoshop that do a great job. Many are a fraction of the cost of what Adobe is charging. So, short answer, yes! There are absolutely replacements for Photoshop and Illustrator that are of high quality.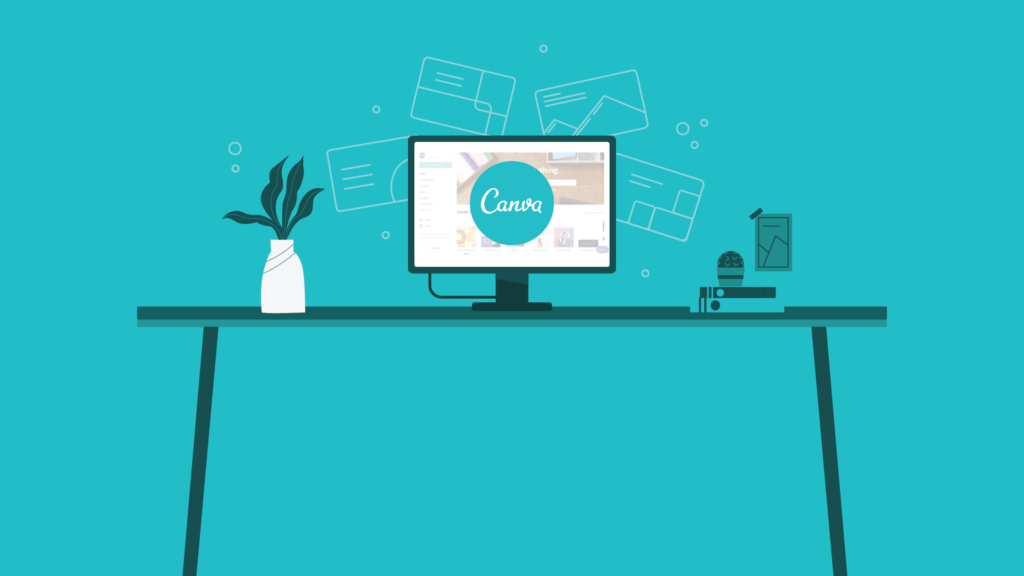 Working from home alternatives to Adobe Photoshop
For casual graphic designers: Canva
First off is our favorite graphic design program for most people. Canva took the world by storm a few years ago and is now one of the go-to graphic design apps for people in nonprofits and small businesses. And you'd be surprised at how intuitive the interface is and what you can accomplish in Canva. Half of the featured images and infographics on this site have been edited using Canva Pro!
Canva takes a slightly different approach to graphic design, focusing on ease of use and access to premade templates.
Their pricing model is very basic, upgrade to Canva Pro for $9.95 a month, which gets you:
A tonne more photos and premade elements to drop in your design
1000+ fonts and the ability for you to upload your own
Unlimited folders to store your designs
Output to more formats
Premium animations
Priority support
Quick "Magic Resize" to make your design match dimensions on different social channels immediately
Brand Kit (so all your staff have access to your color palette, fonts, and proper logos)
Animated graphics to create short video clips (including some great video templates)
Gif creator
Team folders
I would recommend Canva to most casual graphic designers. Especially those responsible for putting up their company's social media content. Canva Pro is worth the cost of admission just for the wide array of assets and templates alone. Highly recommended.
For those that love Photoshop: Photopea
For those of you that have grown used to the comfortable interface and flexibility of Adobe Photoshop, there is Photopea. When I discovered Photopea I was absolutely floored. Someone had somehow magically squished all of Photoshop into an app that works solely on your web browser. That's right, Photopea doesn't even need to be downloaded, yet it offers most of the functions of full-fledged Adobe Photoshop! Oh, and it's free… What sorcery is this?
Seriously, you can easily apply filters, make masks, resize images, and pretty much all of the other core functions of Photoshop right at home in Chrome, Firefox or Edge. I tend to use Photopea a lot when I need to do a basic photo resize or apply a filter. You can then save an actual PSD file for later editing or output to a nice PNG file.
Photopea operates from ad revenue so you will see a bar of ads along the right hand side. But this is a very small price to pay for such a capable little app. They do offer a paid tier which could be worth it for heavy users that want the ads gone and need more steps back in history.
| | 30 days of Premium | 90 days of Premium | Full year of Premium |
| --- | --- | --- | --- |
| Single user | $9 | $10 | $40 |
| Team (5 members included) | $15 | $30 | $120 |
| Team (20 users included) | $50 | $100 | $400 |
| | | | |
Most employees should be able to convince their boss to cover $40 a year to enable their staff to have access to a full raster and vector graphical editor. You can always tell them the alternative of about $1,000 a year with Adobe Creative Cloud.
Another good option: Pixlr
Autodesk's Pixlr is another great option for graphic designers. I would still recommend Canva Pro to most, but Pixlr does a few things really well. For straight-up photo editing Pixlr can't be beaten. The Pixlr E app is Pixlr's more advanced app for doing some serious photo editing. Pixlr X is a version of Pixlr that simplifies the whole interface. I think it is a bit too basic for my tastes so I would stick with the E version.
One of the things I consistently use Pixlr for is to selectively delete backgrounds on photos. Photopea struggles a little bit with this so it is always nice to know that Pixlr is there waiting.
Pixlr Premium adds even better AI cutout tools and then adds in some really amazing assets that you can import into your photos (much like Canva). Also, the premium version removes ads. It doesn't offer quite as much as Canva Pro, but it only costs $3.99 a month so we think it is worth it for the assets.
---
Working from home alternatives to Adobe Illustrator
I have played around with a lot of vector graphics programs and was never really impressed. That is, until I downloaded Inkscape. The issue with free vector programs is they don't nail the complex interface for manipulating nodes on vector graphics. Apps like Canva can actually work with vectors but the system is quite a bit simplified to the point where serious designers should likely look elsewhere. And that's where our single alternative for Adobe Illustrator comes in.
The best Adobe Illustrator Alternative: Inkscape
Inkscape is a downloadable app for Windows, Mac OS, and Linux that is used to edit vector graphics much like Adobe Illustrator. I use it primarily for logo work. As mentioned above, our website logo is actually built-in Inkscape. The beauty with Inkscape is it is completely free! For such a powerful app this incredible.
I don't think I will need to look at buying an Adobe Illustrator license now that I have gotten used to Inkscape. The interface and shortcuts are slightly different, so Illustrator veterans will need to get acclimatized.
Obviously if you want to work in the cloud, Inkscape won't help, but we think the download is worth it!