The 2020 COVID-19 pandemic and the subsequent lockdown was the world's largest natural experiment in working from home to date. Literally millions of businesses shifted their workforces to remote work in the span of weeks, resulting in fascinating insights in the link between working from home and productivity. Spoiler: Working from home increases productivity for many.
Several recent studies have found that working from home increases employee productivity by as much as 22%. Fewer distractions, less unnecessary meetings, and eliminated commutes contribute to remote work's productivity gains. Studies on productivity have also linked worker happiness with increases in productivity and have identified flexible working hours as a positive factor in worker productivity at home.
Summary of what makes working from home more productive
To make it easy on you, we have put together a list of the key factors that tend to explain why remote workers are more productive than their office-bound peers. These all come from the primary research outlined in the next section.
| Factor | Effect/Result |
| --- | --- |
| Quieter environment at home | Less distractions, more tasks completed per hour |
| Eliminated commute | More hours worked, happier workers, less absenteeism |
| Personal ammenities at home (kitchen) | Shorter lunch breaks |
| Positive relationship with managers and family | Positive job and life satisfaction |
| Flexibility in hours worked | Direct affect on productivity |
| Better work-life balance | Increased intrinsic motivation, less absenteeism |
| Reduction in unplanned trivial/extra tasks | More time focused on core work tasks |
| Reduced time spent on collaboration/communication | More focus time, increased feeling of accomplishment |
| Reduced real-time meetings, increased instant messaging | More focus time |
Working from home and increased productivity: The evidence
One of the largest studies on productivity and remote work was done by Bloom et al. in 2013. An experiment was done at CTrip, a large Chinese travel agency where call center employees were randomly assigned to work from either the central office or work from home. The results were shocking at the time. Over 9 months the researchers measured a 13% performance increase among home workers vs those in the office. The authors of the study argue that quieter working environments, better work satisfaction at home, and more hours worked led to this increase. Amazingly, after the experiment was completed, CTrip gave the employees involved in the study the ability to continue working from home. The half that ended up permanently switching experienced even greater productivity gains of about 22%. However, some of these more long term remote workers did report increased isolation in the months after the study was completed.
The interesting thing with the Bloom study is that there are multiple factors at play, many of which we are only just starting to understand. Bloom argued that many of the home workers ended up working more hours in the day since commutes were eliminated. The researchers also saw less absenteeism among home workers who took fewer sick days. The particular work of the employees was call center work, so quieter work environments were also given major credit in the productivity increase.
Similar increases in productivity were measured in a study of the United States Patent and Trademark Office (USPTO) "Work from Anywhere" policy. Researchers in this case saw a 4.4% increase in worker output when they worked from home.
RescueTime did some analysis of their time tracking software and found that:
Remote employees were 20% more likely to complete all of their tasks in a day
Remote employees were 17% more likely to leave work feeling accomplished
39% of those working from home reported working 8 hours or more per day (21% less than those in the office environment)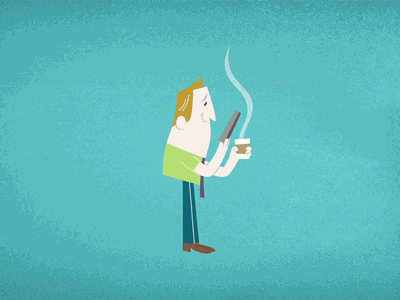 Work-life balance and motivation
Other research has focused on work-life balance and the enablers that tend to explain why some workers are substantially more productive when working from home and some less so. Existing social connections and levels of stress on the job tend to correlate well with people's ability to be productive when at home. Flexible working schedules also seem to increase productivity for home workers. In Bahrain, a study showed that 86% of respondents self-reported that they noticed an improvement in their own productivity when working from home.
Another study in 2018 by Rupietta and Beckmann shows the importance of intrinsic motivation in productivity. They found a clear connection between working from home and employee work effort. The more employees worked from home, the higher the quality and quantity of work. Motivation in general seems to be a major factor in whether employees are productive in a WFH environment. A 2017 study using semi-structured qualitative interviews showed that workers maintained a high level of positivity toward the option of working from home and generally performed at higher levels if they already exhibited high standards of work in the office.
The effect of the commute on productivity
The commute is a major component in looking at worker productivity. A study in Japan showed that workers who traditionally had more than a 1-hour commute each day showed the biggest productivity gains from working from home. The US Census Bureau estimates the average commute time per day to be about 53 minutes per day. This can end up being even longer in some large metropolitan areas. For those living in New York/Newark, Washington DC, San Francisco, Chicago, and Atlanta, commute times tend to be well above this average, sometimes hitting more than 1.5-2 hours a day. Another study showed that 2-5.5 hours a day can be saved by eliminating the commute and in-person meetings!
A 2008 study in Australia even found that commute distance correlated heavily with absenteeism at work and job performance. In essence, they argue, those who are happier in their job and commute less are more productive.
Clearly commutes can lead to lower employee satisfaction as well as more practically just removing some very productive hours from the day for many employees.
Where does the time go when we work from home?
Prodoscore, a company that provides business analytics in the United States did some extensive research during the 2020 COVID-19 pandemic. They looked at where employees were putting in most of their time pre and post coronavirus where a massive move to remote work took place. They analyzed 100 million pieces of data from more than 30,000 US companies.
They found that there was a shift in the actual type of work being done by remote workers. The use of telephone calls, use of DRM software, email, and chat messages went up significantly among those working from home. Interestingly, the use of calendar software dropped by 22% which signals that formally scheduled meetings are happening less in the remote workforce. Indeed, there was a 4% increase in employees working on important core work as opposed to an 18% decrease in time spent on communications in comparison to workers still at the office.
Similarly, research by Yang et al. during the 2020 COVID-19 pandemic showed that workers shifted to less collaboration and more time individually focusing on tasks, leading to increases in productivity. They also note that communication methods switched from real-time meetings to instant messaging.
Case of the Mondays?
Prodoscore also found that specific days and times were the most productive for those working from home. Workdays on average started at 8:32 am and ended at 5:38 pm. The researchers found that Tuesday, Wednesday, and Thursday were the most productive days of the week and between 10:30 am and 3 pm was the most productive times during the day. Unsurprisingly, Monday and Friday tend to be the least productive days.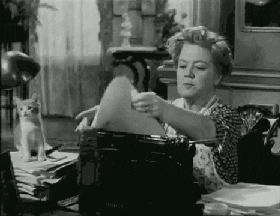 Recommendations:
While the above research clearly shows a link between working from home and productivity, this is not automatic. There are several factors that can lead to remote work truly being a productivity game-changer, but there is some work to put in before this is a reality.
First, your work environment needs to be conducive to remote work in order to reap the productivity benefits explained above. This means you need to find a dedicated space just for your home office. Limit noise and interruptions. get the right ergonomic home office gear that will keep you comfortable for hours on end. We highly recommend checking out our guide one noise-canceling headphones that will make your life as a home worker so much easier. Oh yeah, get your office out of your bedroom! It's about the worst thing you can do when working from home.
Start and end work at the normal time. Naturally, you will likely put in more hours a day when your commute is removed. But don't overdo it. Burn out is real and can lead to major mental health issues if left unchecked. We also recommend setting up regular social check-ins with colleagues and friends during the day in order to stave off the effects of social isolation. Retaining a good work-life balance is also key. Take regular breaks and set aside time to get rigorous physical activity in your day.
The research above on work hour flexibility shows that keeping some level of flexibility in our schedules is highly beneficial to productivity. Test out different levels of scheduling and blocking out your day. Some people benefit from more regimented routines, but keep some time for creative and engrossing work as opposed to just chipping away at administrative tasks. This means effectively managing who gets your precious time for meetings and other time-eating requests during the day. You are the master of your calendar! If you need to, block out time specifically for yourself to work on core tasks so you aren't pulled into another corporate brainstorm session.
---