It seems like just 2 years have flown by during the COVID-19 pandemic. And just when we think things are getting back to normal: enter Omicron. The Omicron variant has thrown public health agencies for a loop when it comes to restrictions and lockdowns. But what are the implications for working from home? How will Omicron and future COVID-19 variants affect how we all work? Let's get into some of the facts and imagine what the future holds.
Return to work is on hold
Most governments around the world have started putting return to work for their workforces on hold. And same goes for larger corporations. The UK has formally encouraged all citizens to work from home if they can while Silicon Valley has almost completely put their plans for a return to work on hold for the time being.
Upticks in COVID-19 infections due to a much more infectious Omicron variant have made employers think twice about getting things on the road to "normal." It makes us start to consider what exactly normal is… After all, it has been more than 2 years of remote and hybrid work. Most of us have gotten used to this situation, but many are also still hankering to get back to some kind of normalcy. There is something to be said for having a physical office space to visit at least a couple of times a week. And for those that had returned to the office, at least part-time, there is real push-back on the idea of full-time return to work.
The implication is that we will see massive swathes of the workforce in North America and Europe returning to a work-from-home arrangement at least for the short term. Office spaces will remain largely empty and downtown cores are likely to return to the emptiness seen throughout 2020.
But what does it mean for you, the person actually working from home?
Hunker down
I know many don't want to hear it, but it is time to really hunker down. Work travel and open offices will need to wait at least a bit longer. Instead, make peace with the fact that your home office will be your home for the next year, like it or not. Until vaccine boosters become the norm and the quick spread of the virus is slowed, your home office IS THE OFFICE.
Consider it time to start yet again sprucing up your home office. Whether that is grabbing a few new office plants or throwing a new coat of paint on the walls, making your office as comfortable as possible is the best way to stay sane at work in this home office-centric scenario.
Invest in work from home technology
If you haven't completely boosted all of your home office technology, now is the time to do that. This means installing a proper webcam or a good external speaker so your video and audio are the best they possibly can be. Your co-workers will thank you, believe me.
It also may be a good time to invest in the quality of your internet connection. This means boosting your ISP plan to have faster speeds or maybe installing a nice mesh WIFI system so you get better coverage in your home office. As more and more workers go back to a work-from-home model, internet speeds are sure to take a dive in many neighborhoods. So do as much as you can to get the best possible speeds for your situation.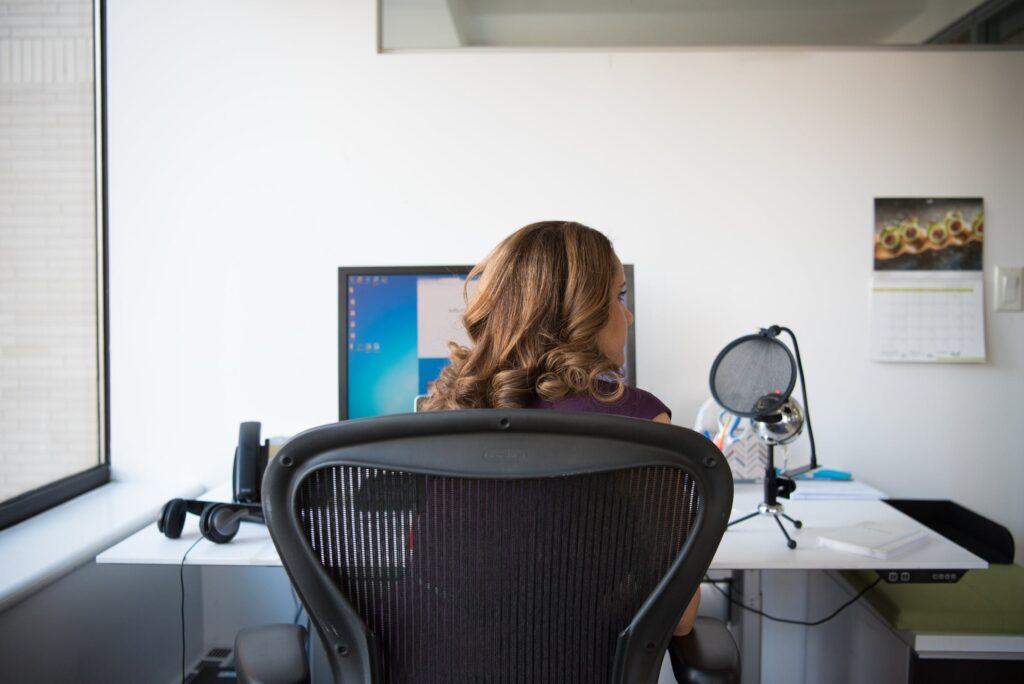 Get comfortable
We have preached the gospel of proper office chairs and desks in the past. Now it is time to actually get serious about this. We all thought that we'd be back in the office in 2022 but this is becoming less likely in many industries due to Omicron and possible future COVID-19 variants. So consider picking up a Herman Miller or Steelcase office chair to make sure you are as comfortable as possible. We also recommend looking into larger and more adjustable desktops so you actually have enough room to work day in and day out.
Consider your career
Similar to 2020, we are looking at a situation where many industries will even further move towards at least a hybrid style of work. So if you like the idea of working from home, this could be a good time to start looking for remote-friendly career changes. There are also some pretty good work from home side hustles that can get you through tough times if you find yourself in a tough situation this year.
Is it time to relocate?
For a lot of us, the looming switch back to in-person and hybrid forms of working had us sticking to major metropolitan areas. But with the most recent news of Omicron putting return to the office on hold, it may be time to consider moving further away from your work's official head office. Of course, don't do this if your work will eventually expect you to be in the office every day. But more and more we are seeing office managers make deals with staff to work remotely long term. It may be time to draft up a work from home contract with your employer to secure a situation where it is feasible to work from a rural location.
If you do consider moving further away from urban centers, do consider what kind of internet speeds you can get. But if they are reasonable, you will in many cases save a lot of money on real estate prices. Also, who needs the brutal slog of a daily commute?
Return to office will come, but it will be different
More and more we are learning that we will never really go back to the way offices were before COVID-19. For better and for worse, the world of work has changed. So it makes sense to invest in your home office setup and more permanently shift your mindset: Your home office may, in fact, be your main office moving forward. Some day, there will be open offices again, but I can almost guarantee you that you will spend some of your work week in your home office. So you might as well make it the best damn home office you can right? Omicron be damned, I'm getting a Herman Miller Aeron…